[Anniversary] #CNBLUE데뷔6주년 #CNBLUE6thAnniversary #BOICE #20160114 CNBLUE의 데뷔 6주년을 축하해주세요♡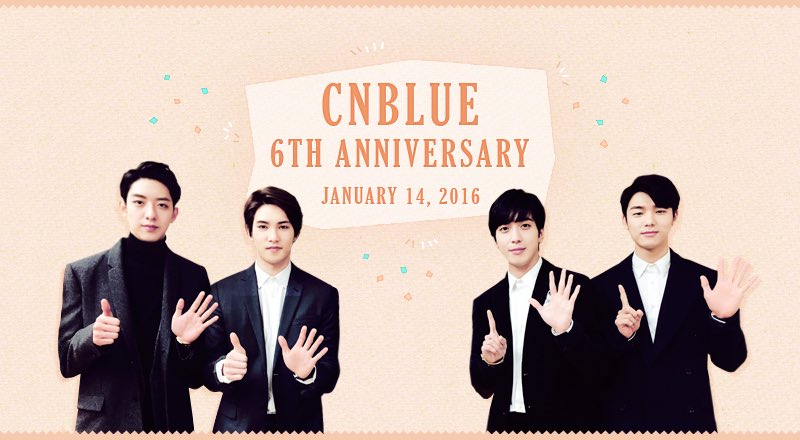 Although I know them since their first debut in 2010, when they performed  event one of the charts in the Korean music tv show "KBS Music Bank" stage with Davichi. I began to recognize and liked them since their first single track "I'm a Loner" (Korean: 외톨이 야)". If I'm not wrong week after they also won the first prize, while indicating its debut in Korea.
Less than a year after their debut their song, I started downloading and find out their history and how they are to successfully become popular and become one of the top musicians. And launched themselves into "BOICE".
And now is their anniversary on 14 January to 6 years. I hope they still succeed even more than now. long lasting guys.
HAPPY 6TH ANNIVERSARY CNBLUE !!